Chula Vista Helicopter Lift Services

Learn More About the Variety of Ways Helicopter Lifts Can Help to Support Your Business or Corporation
Call FairLifts at 1-800-318-8940 now!
Safe, Reliable and Accurate Chula Vista Helicopter Lift Services
Helicopters are the fastest way to deliver heavy loads, objects, or equipment to a destination. And, if your location is generally thought of as inaccessible or remote, helicopters may be the only way to transport goods, merchandise, equipment or even transport your work crews in and out safely and securely.
FairLifts has a number of operators around Chula Vista that can effectively facilitate external sling load and helicopter applications to complete your mission or task. From the precision placement of utility installations and generators to the rooftop of the city's tallest buildings to the transport of pieces for the construction of tower cranes, we can get you access to an operator who can get the job done, correctly.
Coordinate an Aerial Solution via Chula Vista Helicopter Lifts
Call FairLifts at 1-800-318-8940 now!
How the Community of Chula Vista and Businesses Alike Can Benefit from Helicopter Solutions
With Chula Vista being in such close proximity to Los Angeles, it would be simple for a busy executive to meet up with an executive helicopter charter at a public heliport or an airfield and travel into downtown LA for meetings and return the same day. For those who happen to be traveling for business either into an airport in San Diego, or Tijuana, Mexico, FairLifts can organize a helicopter to meet you at a private hangar near the airport following your commercial flight and take you as close as possible to your meeting in a neighboring city or to your hotel.
Another thing to note is that there are a number of opportunities to supplement emergency helicopter services to perform aerial patrols of the beaches which extend from San Diego to Laguna beach. The choice in service is yours when you call FairLifts to arrange your professional helicopter solutions in Chula Vista and beyond.
Learn More About the Variety of Ways Helicopter Lifts Can Help to Support Your Business or Corporation
Call FairLifts at 1-800-318-8940 now!
How Chula Vista Helicopter Solutions Work for You
Agents can help to coordinate professional helicopter lifts and industry-wide solutions to deliver aerial support to a number of businesses, industries, and projects including the following:
Solutions for Construction
Logistical Transport of Work Crews to Offshore Installations, Oil Rigs, and Platforms, Remote Destinations
Construction of Tower Cranes, Wind Turbines, Bridges or Trestles
Pipeline, Powerline Installation, and Inspection
Heavy Object and Machinery Transport or Relocation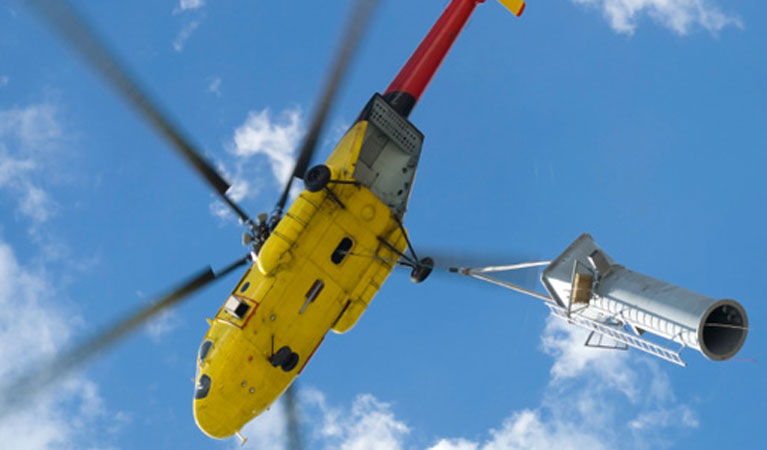 Vehicle Transport
Precision Placement of Outsized or Heavy Objects
Rooftop Installation or Placement
Transport of Heavy Materials like Wood, Metal or Concrete
Outsized Object Transport
Wreckage Retrieval and Salvage
Clinical Staff Transport
Critically Ill or Injured Person(s) Transport
Disaster Response, Evacuation and Supply Drops
Transport Between Medical Facilities for the Medically Fragile
Water, High Altitude, and Remote Location Rescue
LEO Assist in Aerial Pursuits
Military Assist
Search and Rescue
Field / Crop Drying
Frost Protection
Surveying
Animal Herding
FairLifts: Complete Helicopter Services for Chula Vista, California
As Well as These Surrounding Cities!
National City, CA - Bonita, CA - Imperial Beach, CA - Coronado, CA - San Diego, CA - La Presa, CA - Lemon Grove, CA - Tijuana, Mexico - Spring Valley, CA - La Mesa, CA - Rancho San Diego, CA - El Cajon, CA - Bostonia, CA - Santee, CA - Lakeside, CA
Call now, don't wait to reach out to us. Agents are available 24 hours a day, seven days a week to get the process started on your project, regardless of how complex or remotely located it may be. They will not only organize an ideal solution, they will source a reliable operator and the most proficient helicopter to guarantee your project is completed in a manner that exceeds your expectations.
Call FairLifts at 1-800-318-8940 now!