Helicopter Support for Mining Operations and Exploration in Arizona
Drill Rig Support - Mineral Surveys - Rehabilitation - Personnel Transport

Helicopter Support for Mining Operations and Exploration in Arizona

Drill Rig Support - Mineral Surveys - Rehabilitation - Personnel Transport
Professional helicopter support for the mining and exploration industry in Arizona.
Call FairLifts at 1-800-318-8940 now!
Superior Helicopter Mining Operations Support in Arizona
FairLifts, working with a global network of helicopter operators, provides advanced mining operations support in Arizona, guaranteeing superior and skilled helicopter assistance for an array of mining operations. We arrange cost-effective and timely helicopter mining operations support to guarantee access to remote mining areas, as well as the delivery of essential cargo, equipment, and crews. We also book helicopters for life-saving transportation in the event of an accident.
Arizona Mining in the Copper Capital of the World
In Arizona, FairLifts organized helicopter mining operations support ensures deadlines are met and production stays up and running. By keeping operations on track, helicopter support guarantees revenue and production targets are met. A network of global operators equipped with heavy-duty helicopters capable of moving mining products, machinery, and crews quickly advances essential mining operations.
Two-thirds of the world's copper is mined in Arizona, with 65 to 70 percent of the nation's copper supply coming directly from state mines. Also, there are 44,000 jobs directly and indirectly linked to the Arizona mining industry. The income produced by the copper mining industry is $4.3 billion.
Acquire the helicopter support you need for mining exploration and operations.
Call FairLifts at 1-800-318-8940 now!
Arizona Helicopter Mining Operations Support Services
In Arizona, helicopter mining operations support ensures an array of services, including mine rehabilitation/reseeding, mining and drill rig support, mineral exploration and mapping, and personnel transportation. Helicopter mining operations support significantly lessens delivery times by permitting items to be transported on board or with the use of a sling.
Mining and Drill Rig Support
FairLifts can reserve helicopters for mining and drill rig support, where drills are flown by light to intermediate lift helicopters. Working with a global network of operators, FairLifts provides experienced pilots with certified equipment for cost-effective and productive drill rig support, ensuring loads are delivered and received safely and quickly.
---
Mineral Exploration and Mapping
FairLifts organizes helicopter support for mineral exploration and mapping using high frequency electromagnetic sensing techniques designed to identify geological areas that potentially have minerals. Working with a global network of operators, we provide helicopters that fly at low altitudes to ensure an overview survey map of the geographical area.
Mine Rehabilitation and Reseeding
FairLifts' agents schedule helicopters for mine rehabilitation/reseeding, which entails aerial seeding that distributes consistent seed delivery over rolling terrain and guarantees exceptional results. Working with a global network of operators, FairLifts provides expert pilots for precise and cost-effective aerial seeding to ensure the full rehabilitation of mine sites.
---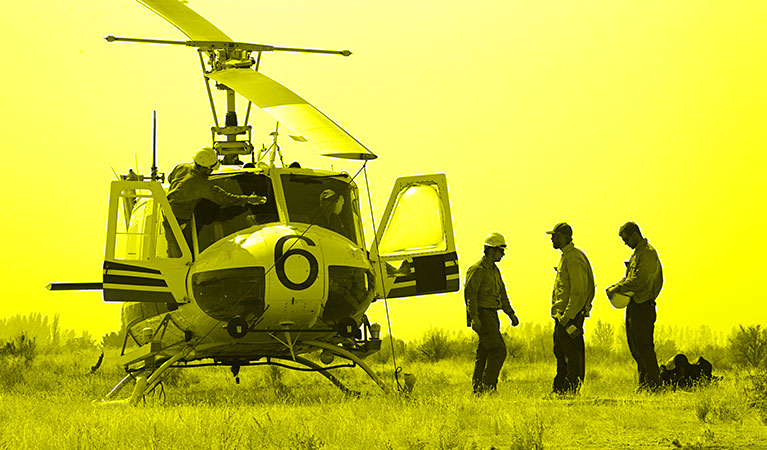 FairLifts arranges helicopters for transportation of crews, regular and unscheduled transportation to and from remote sites for shift deployment, executive and site or area tours, immediate deployment of crews for drilling, and quick deployment of crews to high demand or emergency situations. Our global network of operators delivers timely and reliable personnel transportation.
Let us handle the logistics of helicopter support for your mining operation.
Call FairLifts at 1-800-318-8940 now!
FairLifts Can Help Your Arizona Mining Operation Today
Our expert account managers are available 24/7 to assist mining companies with planning and executing mining support projects in order to afford cost-effective and immediate solutions for vital mining operations.

We work hard to provide helicopter solutions for mining operations near all of these Arizona municipalities:
Bisbee - Clifton - Flagstaff - Florence - Globe - Holbrook - Kingman - Nogales - Parker - Phoenix - Prescott - Safford - St. Johns - Tucson - Yuma