Greensboro Helicopter Lift Services

Greensboro Helicopter Lift Solutions. Don't settle. Fly higher.
Call FairLifts at 1-800-318-8940 now!
Expert Helicopter Lift Solutions In Greensboro, NC
Welcome to the only full-service helicopter lift provider you'll need in North Carolina. Helicopter lifts deliver world-class, airborne transportation, heavy lift helicopter applications, and affordable excellence that provides timely, accurate and safe helicopter solutions for your corporation's or business' needs daily. When time becomes a critical factor, Greensboro helicopter lifts delivers, every time. As a growing brand, helicopter services are provided to a loyal client base in Greensboro, with a dedication to customers on a national scale.
No matter your industry, helicopter lifts provide regular, sustainable helicopter services worth the investment. From construction to media provisions, the arrangement of Greensboro helicopter lifts has made an established habit of secure, aerial transportation, available even at a moment's notice. Take advantage of professional-grade helicopter solutions, capable of servicing virtually any location at any time.
Receive a helicopter quote instantly!
Call FairLifts at 1-800-318-8940 now!
Greensboro delivers many opportunities for helicopter services
The perfect combination of easy living and mild seasonal temperatures, Greensboro plays host to a wide portfolio of sights and sounds. From above, you can catch sight of so many historic landmarks and local staples, among them authentic Civil War lore. Recreational opportunities and lush outdoor flora and fauna provide an excellent landscape for your exploration, especially from your helicopter perch in the North Carolina skies. Spot Greensboro among the region's rolling hills, as the third-most populated city in the state itself. Home to both the International Civil Rights Center and the Bog Garden, it's a town well worth witnessing from high above in the clouds. The area also proves an ideal setting for Greensboro helicopter lift services given its subtropical climate and short winters.
Experts are standing by to get you a fast quote for your sling load job!
Call FairLifts at 1-800-318-8940 now!
Professional Helicopter Lifts to Satisfy Transportation Needs
Our professional partner network exercises world-class helicopter lift services, courtesy of a wide fleet of choppers, each optimized for your individual assignment and specifications.
Other Solutions in Greensboro, North Carolina
Construction Helicopter Solutions
For the toughest construction jobs, these powerful helicopters are set to make short work of virtually any and all assignments. Use aerial lift power for your gain, and transform construction undertakings into an opportunity for helicopter lift prowess. Your construction jobs are made easy and painless with construction helicopter services.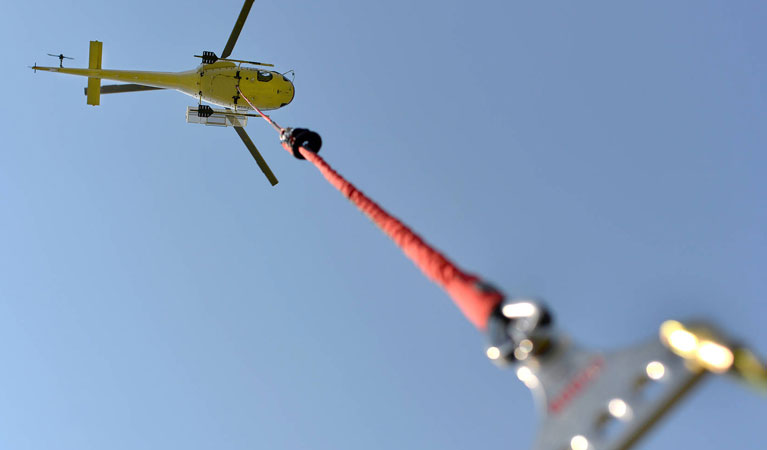 When the job proves particularly difficult, it's time for a heavy lift helicopter to deliver. No matter the weight, a chopper from a widespread fleet can assess and tackle the job. Affordable lifting of any heavy lift item, no matter the payload or awkward size, is provided for your convenience.
Freight/Cargo Helicopters
Transport any freight or cargo items with unrivaled speed and efficiency, with a freight or cargo Helicopter. It's easy as providing specifications for the safe loading and transportation of your cargo, and allowing a helicopter lift to finish the job. A secure helicopter solution can reach you in no time.
Emergency Helicopter Lifts
For those time-sensitive moments when an emergency is appropriately solved only through the skies, trust an emergency Helicopter lift, to provide the same industry-leading service for your immediately safety. Whether it's expedient natural disaster response, any situational extraction, or other emergency procedures, emergency helicopter lifts are always ready and waiting.
FairLifts: Complete Helicopter Services for Greensboro, NC
We also serve numerous areas near Greensboro, North Carolina:
High Point, NC - Thomasville, NC - Lexington, NC - Archdale, NC - Graham, NC - Clemmons, NC - Kernersville, NC - Asheboro, NC - Lewisville, NC - Burlington, NC - Winston-Salem, NC - Carrboro, NC - Reidsville, NC - Eden, NC - Danville, VA
Contact FairLifts for Greensboro Helicopter Lifts
Those ready to take advantage of high-flying, affordable helicopter lifts are encouraged to call 1-800-318-8940, to coordinate Greensboro helicopter lifts you can trust. Customer service agents are always ready to take your call, and can respond to any submitted contact form within a 24-hour period.
Call FairLifts at 1-800-318-8940 now!